Hedge trimming is one of the most hated garden jobs, and so often the most neglected. An overgrown hedge can be extremely annoying to neighbours, restricting natural light into their houses. Similarly an overgrown hedge will cast dense shade over lawns and out compete adjacent plants and shrubs for sunlight, nutrients and water.
We have a large number of annual, bi-annual and regular contracts to carry out hedge pruning, from individual home owners to large landowners. Whether you need just a quick trim to your garden privet, or 100's of metres of boundary hedge managing, we are happy to oblige and welcome both one-off and regular jobs.
Reduction of Large Conifer Hedge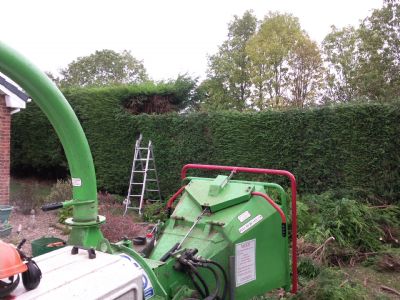 This hedge was too much for the client, so we were called in to make it a bit more manageable. Reducing the height was only part of the story, it was about 8ft wide and around 40m long, so was quite a job.
Presentation Work.
For some clients, a real statement is required. We regularly prune these Yew cubes to maintain a strong geometric style at the entrance to this large garden.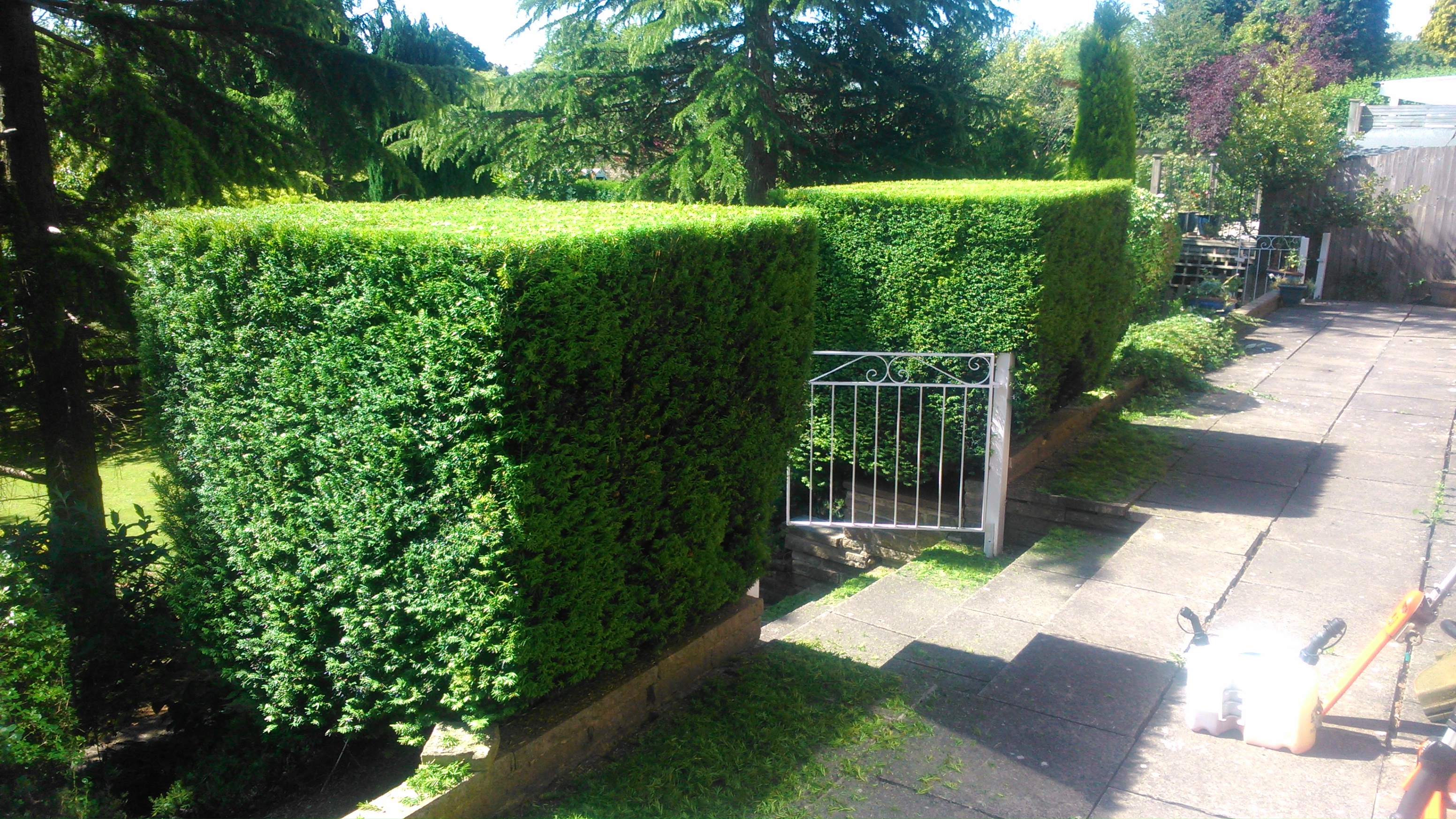 Holly hedge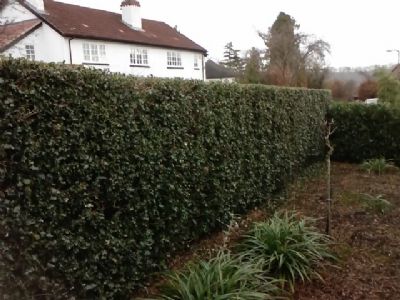 This is one of our regular contracts. The client wants this hedge very neat and uniform - not always easy with the variable growth of holly. But regular trimming gives a nice dense result.
Large Laurel Hedge.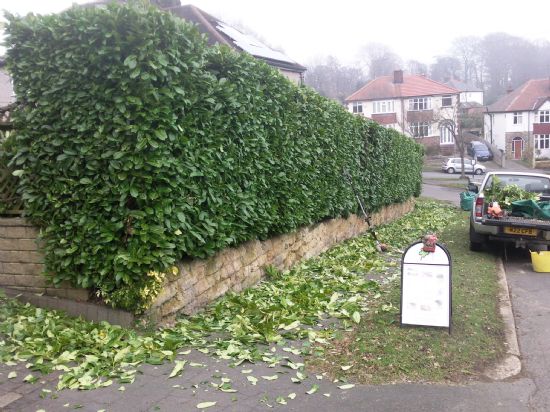 We have been working on this laurel hedge for a number of years now. On our first visit it extended nearly right across the footpath! It needed extensive chainsaw work to push it back and it looked pretty bare for a season. But now it has filled out well and only needs an occasional prune.